Wecome to my TI-84 Nspire HP Prime clacualter page
you will find teh best prog in the future hear!




TI-84 Downlaods - Coming soon
TI-nSpire Downloads - Coming soon
HP Prime - Coming soon



Forum
Projects

Fanal Fantasy Geyscale RPG - The best RPG in claculater history will rival ROL3 RQ and Desolate!!!! 80 hours of gaemplay 256 sprites using Doors BASIC. Coding to start soon.
Expect relese date in December 1 2015!!
Here title scrnshot: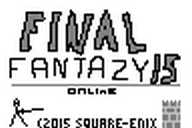 BoOs - A new Haloween themed TI-OS for 84 witten in TIBASIC and hex progaming too replace DoorsOS
Kibry Pimp - A Kirby game but in porno. Must be 18 to dll. Relese October 1 2015


Site files all right reserve.

If

u

steal

anytin

hear

Ill

sue

u.